Wow, I have really been keeping busy with now having multiple stores. But, hey, it keeps me out of trouble, right? :)
First of all, I have a new
freebie
! This is a set of brag book pages created my (yet another) CT Member, Alice using my
Pretty N Pink
kit. I figured this time, I would spruce up the preview and add some pics this time!
These are my youngest dd's, Malika (6) and Zahara (5, glasses). The top pics were taken just yesterday. They wanted their hair curled with the mom's big curling iron for school! The bottom one is their Spring School pics!

**this freebie available until Monday, April 14...then we'll have a new one!!**
I am the hostess of the Divine Diva Deal at Divine Digital this week.
This week my new kit Spring Fling will be the Divine Diva Deal at Divine Digital. You can pick it up for only $2 right now. Then join me on Wednesday, April 16 at 10 pm EST for crop in the chat room. We'll have a fun chat (and you'll get a participation gift for free!) I'll give you a challenge before we go! You will have 5 days to complete the challenge and post your creation, then you'll get a posting bonus!!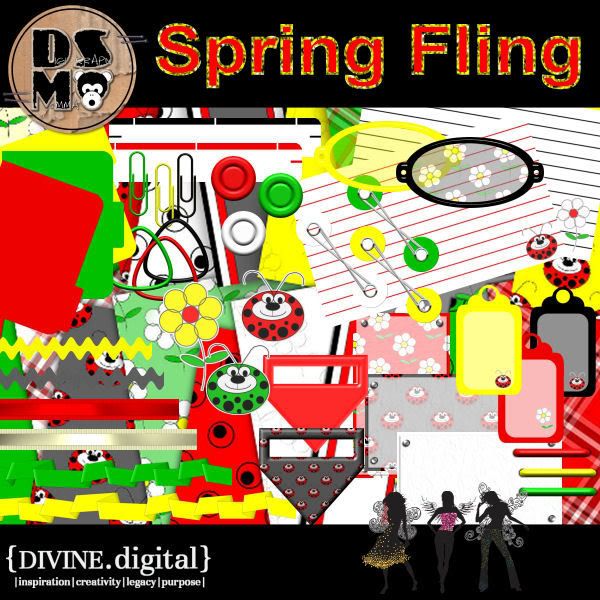 I also have new Challenges up at Do It Digi.
There's the Layout Swap. This is a wonderful way to get pics scrapped that you are just stuck for an idea of what to do with them. You get to swap pics with a partner and then scrap each others pics and then swap the LO's! How fun is that?
Then, there's the Name That Kit Challenge. I always have the hardest time naming my kits. Help me come up with the perfect name for this kit and you could get it for free!